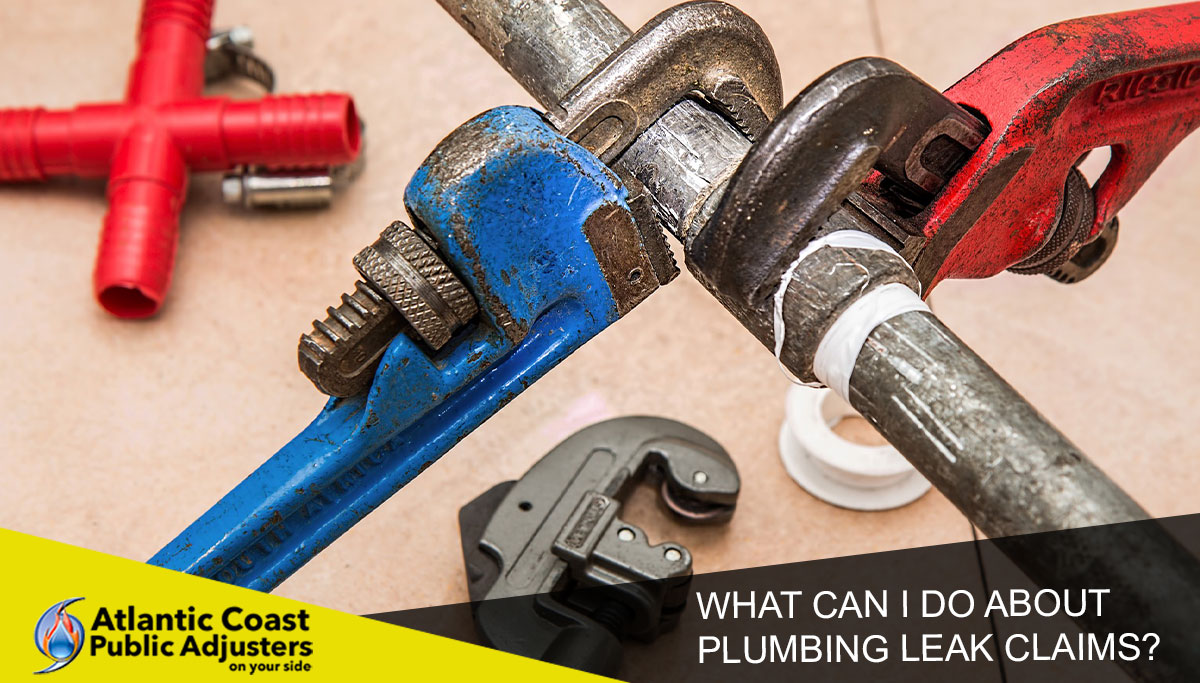 A plumbing leak can create a mess and cause damage to your property. Homeowners insurance policies have gaps in coverage, which can leave you paying for expensive plumbing leak claims. Here are some of your options for dealing with plumbing leak claims.
Timely Repair
Plumbing leaks can cause you hours of trouble, but it's important that you act quickly. If left unchecked, a plumbing leak will cause damage that you won't be able to afford to fix.
In some cases, severe plumbing leaks can threaten the structural integrity of your home. Mold growth also becomes a major problem since moist areas that are hard to reach are prone to growing mold after a serious leak.
If your home has experienced a plumbing leak, call in a licensed plumber to repair the damage immediately. Be sure to collect all necessary information for your insurance company, including an estimate on repairs and photos of the damage.
Identifying the Source
Your insurance company will want to know the source of the leak. When your plumber arrives, ask him or her to locate and mark the source of the leak. Perhaps, the leak has resulted from a faulty faucet or valve that is causing an ongoing issue. If this is the case, then you can file a plumbing leak claim using your home insurance.
When you are sure your insurance company covers your plumbing, the plumbing leak claim should be an easy one to complete.
You will need a few things at a minimum to file a plumbing leak claim under your home insurance. You will need to submit a detailed claim form, photos of the damage and any information that points to the source of the damage, such as an estimate.
DIY Repairs
If your plumber has determined that some plumbing repairs have been made on your property, then he or she can discuss repairs with your insurance company. If you're considering making the repairs yourself, discuss this fact with your insurance company first.
However, you should verify that the repairs were made according to your insurance company's guidelines. If you choose to make the repairs yourself, make sure to follow safety precautions, such as wearing gloves and protective gear during plumbing repairs.
Homeowners Insurance Claims
If your plumbing problem is too severe for you to handle, then you'll need to find out whether or not your homeowners insurance policy will cover the expense of repairs. If it's a small repair, like a leaking faucet, your insurance policy may cover these expenses. You can always call your insurer and discuss the details of your claim.
Homeowners Insurance Gaps
If you have a homeowners insurance policy, you can usually expect to have some gaps in coverage. Most policies will not cover plumbing leaks that occur as a result of faulty workmanship or materials.
You may be able to file a plumbing leak claim under your homeowner's insurance if you suspect that the leak resulted from negligence, but this can be difficult without proper documentation.
If this is the case, you may be able to take legal action against the plumber or company that did the faulty work. However, the best place to start is with your insurance company. If they cover the damages, this is the easiest way to address the situation.
Call Public Adjusters for Assistance with Plumbing Leak Claims
If your home experiences a serious plumbing leak, take action right away. Make sure that the leak is stopped and that your house is safe. Then, call Atlantic Coast Public Adjusters for help with your insurance claim. We can help you file a claim with your insurance company, find plumbers that accept your insurance, and help you catalog the damages for further action later.
---